VJW International is a specialised consulting firm providing high quality expertise in foreign policy and development cooperation.
VJW International is a specialised consulting firm providing high quality expertise in foreign policy and development cooperation to private and public clients, including governments, European institutions, international organisations and development agencies, in the following key areas:
---
Helping governments, institutions and international organisations design effective, inclusive and sustainable policies. Providing strategy advice, studies, assessments and recommendations based on rigorous research and evidenced-based analysis.
---
Enhancing development effectiveness and improving donor coordination and efficiency in particular through Joint Programming of development cooperation aid between development partners. Providing support in elaborating national development plans, development ownership and visibility.
---
VJW International assists public bodies and international organisations in identifying relevant solutions to political, economic and social challenges such as corruption, migration, decentralization, transparency; law and justice; the peacebuilding-statebuilding continuum and the development nexus as pre-requisite for sustainable peace. Our policy advice is aimed at every political level – international, regional, national and local.
---
VJW International facilitates economic and trade relations between partner countries via tackling barriers to trade and investment, analysing regulatory and legislative frameworks and procurement processes and supporting the private sector through promoting TVET and job creation towards sustainable economic development.
---
Evaluation and assessment of development programmes based on quantitative and qualitative data collection and analysis. Providing Results Oriented Monitoring (ROM), comprehensive and analytical reports, case studies, and evaluations at all stages of development programmes.
Background note on the post 2020 debate and its implications for OCTs
Completed
Study of aspects of the post‐2020 framework that could impact the EU‐OCT partnership;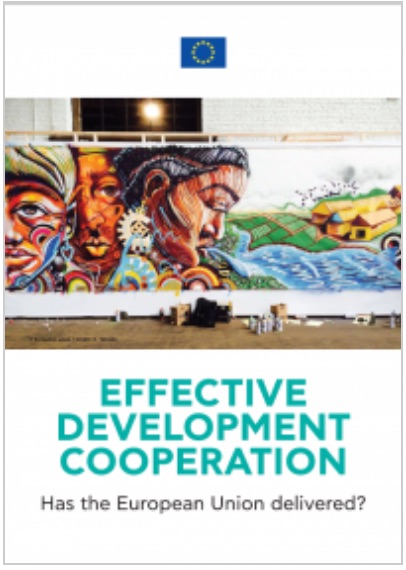 Support for implementation of Development Effectiveness Commitments
Study on the EU progress made on Development Effectiveness Commitments as well as the provision of technical assistance in the preparation of the GPEDC HLM2.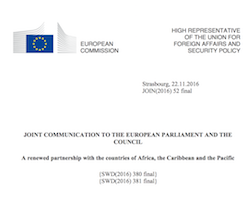 Analysis of internal and external consultations on post Cotonou and support in drafting official documents.
Completed
This project provided support DEVCO's task force in preparing and drafting the evaluation, the impact assessment as well as the recommendation on the future of the Cotonou Partnership Agreement (CPA) after 2020.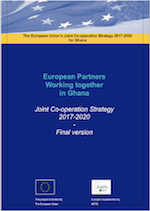 EU-Ghana Joint Cooperation Strategy 2017-2020
Completed
Technical assistance to develop a Joint Cooperation Strategy in support to Ghana's Long-Term National Development Plan (LTNDP).