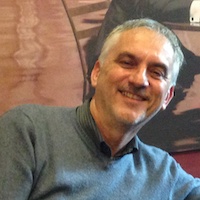 Christian Provoost
Development Cooperation/Humanitarian Response
---
Christian has more than 3 decades of experience mostly as field resident, advising on and implementing Development policies in the areas of Humanitarian Mine Action, Social Development (Health, Education and Social Protection and Inclusion), Governance (Public Financial Management, Anti-Corruption, Decentralisation), Disability, Demobilisation and Reintegration, and Reconstruction mainly in conflict, post conflict and transition contexts;
He has more than 14 years' experience in Policy Support of which 2 years with the UN and 12 years with the EU at Delegation levels in General Budget Support, Sector performance (Education and PFM) and State Building contracts (National Reconstruction) to governments.
He has a large experience in conducting formal and informal policy dialogue at middle and high sector and national policy levels in Afghanistan, Cambodia and Nepal in the domains of Humanitarian Mine Action (UN Afghanistan), Education (UE Cambodia), PFM (UE Cambodia and Nepal) and Anti-Corruption (UE Nepal) essentially;
Today, Christian has specialized as a consultant in the facilitation of the definition of post-2020 European joint programming options in support to national development strategies. Occasionally, he also conducts evaluations of cooperation programmes and humanitarian projects, and assessments of the impact of landmines in affected regions.