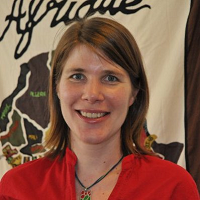 Céline Hyon-Naudin
CSR and Private Sector Expert
---
Céline has a 12 years background in private sector development and specialised in CSR, innovative business models and impact investing. She has worked for the public and private sector, in Europe, Africa and Asia and has developed skills in advisory services and technical assistance, strategy design, project management and partnerships facilitation.
Celine first managed private sector and microfinance development programmes, with a specific focus on inclusive enterprises, in Balkans, Northern and Southern Africa, for 5 years (for French NGOs such as Caritas, Handicap International, CIDR).
After developing the CSR department of the French anti-cancer network (Ligue contre le cancer), she joined the public authority : Regional Council of Ile-de-France, to take part in the implementation of the local economic development and social entrepreneurship policies. Then she worked for 3 years at the European Commission (DG Aidco/Europeaid) in supporting quality of aid for trade and private sector development programs, with a specific focus on green economy and new business models, including CSR and BOP. She provided support and technical advices to the Delegations and then performed backstopping missions in Ghana, Zambia, Vanuatu, Fiji, Trinidad & Tobago, Barbados and Haiti.She thus belonged to different expert working groups on innovative and inclusive businesses. She joined the Grameen Credit Agricole Foundation in October 2011 as an impact investment manager. There, together with investment, she provided technical support to various social enterprises and thus adressed a wide range of issues, from creative industries to agri-businesses and access to basic goods (water, food). She performed due diligence and support missions in Cambodia, Cameroon, Senegal.
Celine graduated from the Institut d'Etudes Politiques de Paris and holds a MA in Economics and social sciences from Sussex University.